6 Tips for stress-free travel with your friends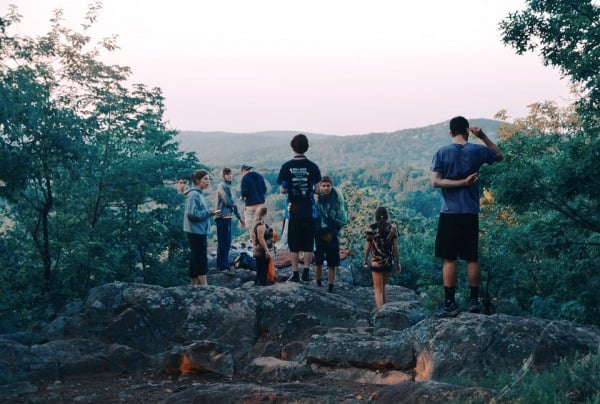 Have you ever had the urge to go on holiday with friends? This could well be something you've talked about a lot, but that's never actually happened.
Now, there are a number of reasons that can put people off travelling with their friends, and one of the main ones is the fear of stress. Travelling abroad should be a fun, relaxing, and enjoyable experience, and we can often worry that travelling with friends might scupper that.
It seems that group travel is on the wane these days, with Solo Traveler World suggesting roughly roughly 1 in 4 people are looking to travel solo in the next year. So, what can be done to make travelling with friends more appealing again?! Well, if we could come up with ways of enjoying a stress-free experience, that would be great, right? Here are six wonderful examples of ways you can enjoy a stress-free travel experience with your friends.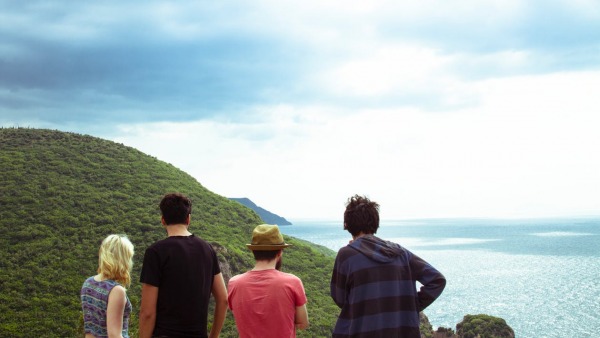 1. You don't have to do everything together
One of the most important things to remember is that you don't have to do everything together. Understand that some people will want to do different things, and that's okay. You can go do things separately if you want to – having some time away from each other can be a good thing!
2. Go out for dinner as a group
Dinner is the easiest meal to organise, and you can make sure everyone meets at the same time. However, keep in mind that you're going to need to sort out how you're paying beforehand. The easiest way is to just split the cost of the bill between all of you. As such, it might be easier to go somewhere that offers a set menu, and therefore you'll all be paying the same price, with no squabbling.
3. Stay separately
A lot of people like to stay together as friends when they go abroad, but this isn't always the right approach. Sure, renting a big Airbnb cottage or apartment and staying together as a group might seem fun, but you need to think about the negatives. Some people may want an early night, while others may not. Some people might be messy, others may be clean freaks. You want to avoid clashing as much as possible, so staying in separate rooms might be the best idea!
4. Do some research before you go
You also need to make sure you do plenty of research about the area before you go. Find out about the best places to visit, what tourist attractions there are, and what kind of entertainment you can enjoy.
According to The Secret Traveller by 1Cover, cities like Berlin, Rio, and Cancun rank as some of the best party towns in the world. They might be ideal for a group of friends looking to cut loose. You should also check out sites like TripAdvisor to get an idea about individual places, too.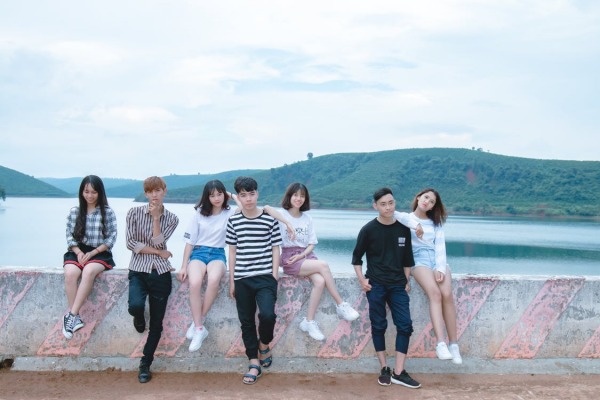 5. Be flexible
Flexibility is important when you're travelling as a group of friends, and you need to consider what other people want. Most people will be fairly laid back, and it's best to be flexible with the more high-maintenance members of the friendship group. Understand everyone has their own quirks and idiosyncrasies, and these can be accentuated when you're away. Be flexible, don't fixate on little annoyances, and appreciate that everyone will need their own space at some point.
6. Choose an organiser
There's bound to be one member of the group who's a good organiser, and they should be the go-to guy or girl. This person is the one who can come with an itinerary of things to do during the course of the trip.
There are plenty of things that need to be organised when you're preparing for a trek abroad, including money for tipping and all your paperwork for the trip. You need the sensible and organised friend to take charge so the trip can go in a stress-free fashion.
If you can make full use of some of the tips on here, you should have no issues having the trip of your life alongside your friends.
---
You may also like