Our top swimming spots for New Zealand...
(In no particular order)
Taupiri Bay, Northland
Red-tinged pohutukawa trees (NZ Christmas tree) cover hidden coves and swimming beaches. If the sea conditions are calm there is excellent snorkelling here too. Our Coastal Wanderer kiwi-style hiking trip visits this wonderful spot on the first day of a six day trip.
Mistletoe Bay, Queen Charlotte Sound
Beautiful and sheltered, Mistletoe Bay is situated in the spectacular waterways of the Queen Charlotte Sound, South Island, New Zealand. There is an exceptional resort near by where environmental sustainability and conservation are at the core of the resort's ethos and objectives.
Hot Water Beach, Lake Tarawera, Rotorua
Hike or take a boat from Rotorua to this amazing spot on Lake Tarawera and swim in this unique hot pool all year round. Relax and enjoy the pristine surrounds while soaking in hot water at the lake edge. Visit here on our New Zealand Uncut hiking tour...
Bulli Point, Lake Taupo
Cliff diving, Lake Taupo style. Take the plunge into the fresh blue water. There are three ledges at Bulli Point with the highest being seven metres. To get to the point just take State Highway 1 from taupo toward Turangi and watch for the sign. You cannot miss it, it's beautiful to drive by as well.
Mosquito Point, Whanganui
Swinging out on the swing provides an excellent view up and down the river. When the river (and tide) are high enough, you can also jump off into the water (extreme caution must be taken, watch out for the low tide!!).
Cleopatra's Pool, Abel Tasman National Park

Nestled between Torrent Bay and Anchorage s a beautiful natural rock pool with its own moss lined waterslide, we are lucky enough to visit this spot on our Ultimate South kiwi style hiking trip.
Pelorous, Marlborough
Halfway between Blenheim and Nelson, this area is fantastic for camping and is renowned for its magnificent swimming in crystal clear waters where the Pelorus River runs through a gorge. A must do swim here en-route. This is also one of the locations that Peter Jackson chose for filming a scene for The Hobbits: The Desolation of Smaug.
Lake Rotoiti, Nelson Lakes
A great and unbelievably peaceful place to swim, run the jetty and take a flying leap with the mountain in the background into Lake Rotoiti's clear and cleansing waters. You'll find Lake Rotoiti on State Highway 63 halfway from Blenheim to Westport.
Paparoa National Park
Swim in this spectacular limestone river canyon in Paparoa National Park. Established in 1987, the park covers over 30,000 hectares. It has natural attractions including mountains, limestone cliffs, caves, rivers and wilderness areas. We visit here on our custom West Coast kiwi-style hiking tour.
Green Lake, Fiordland

Head to the southwest corner of New Zealand and you'll come to Fiordland National Park, wherein lies the pristine Green Lake. Be brave and face the chilly temperatures and swim in one of our World Heritage areas. Our Custom Secret South heads here on day three.
Lake Crucible, Mt Aspiring National Park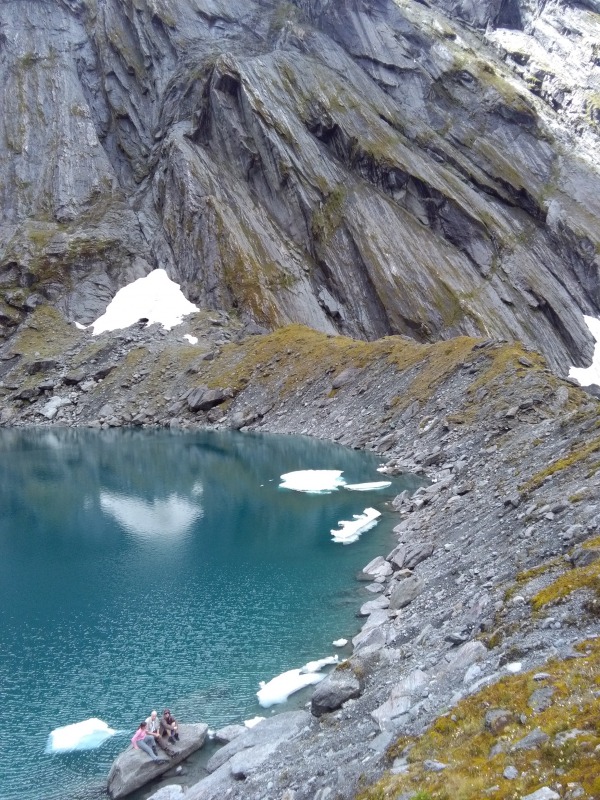 This one is for the toughest of the toughest swimmers out there. "Go on do it, it's fun!" says Glenys in the office.... Crucible Lake is a small round lake studded with icebergs in Mt Aspiring National Park. It is one of the truly "off the beat" destinations that can be reached after 3-4 days of hiking.
So there you have it, a quick run down on New Zealand's amazing spots to take a dip, enjoy.

---
You may also like